In Award Force, program managers have the ability to preview the platform as another user. This feature is helpful when troubleshooting if an entrant is experiencing issues or a judge mentions that they can't see an entry. Program managers can preview the user's account to check if they experience the same issue.
Note:
while using using the
Enter
workspace allows you to view a generic entrant experience or the
Judge
workspace allows you to view the judge experiencing, previewing as a user gives you the ability to navigate the platform as a specific user.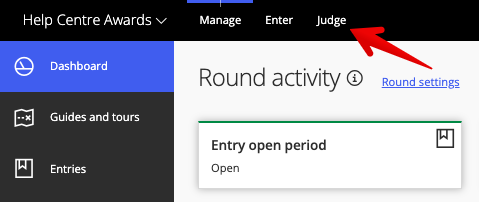 Preview as user
To preview the platform as another user, follow these steps:
In the Manage workspace, go to Users
Click the ellipsis (three dots) associated with a user
Select Preview as user

End preview
When you've finished troubleshooting, click Finish previewing at the top of the page to return to the management view.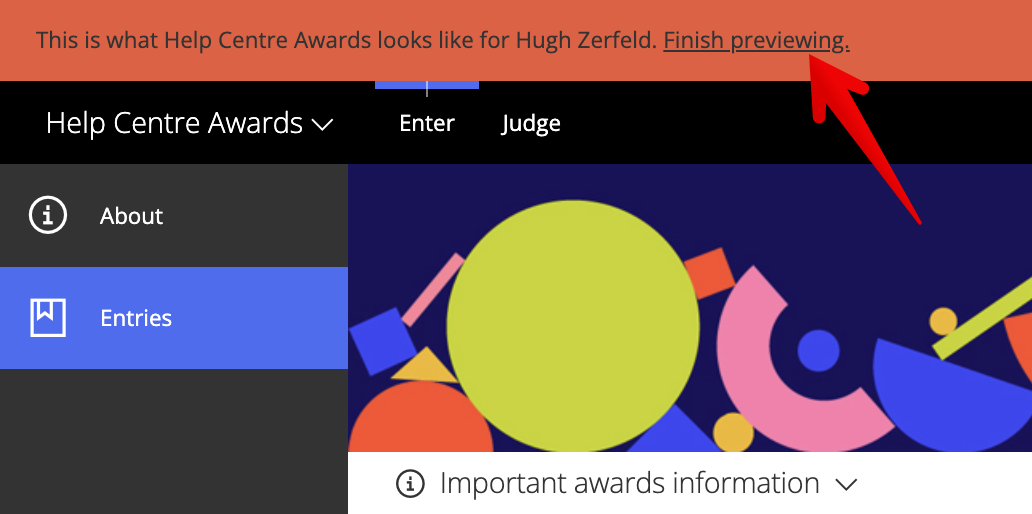 Need more help? Get in touch!
Simply send us a message via this form and we will get back to you quickly!
Our globally distributed client success team are here to help 24 hours a day, Monday to Friday (business hours).