For in-person judging, activate a slideshow to project entry visual content (images and videos) to a large screen, directly from Award Force. Judges can follow along evaluating and discussing entries together.
Activate a slideshow
Go to Judging > Score sets
Click the score set that you would like a slideshow on
Open the Display tab
From the Slideshow widget, select the checkbox for Slideshow view available and check it
Save, and that's it!

Now, for all judges using that score set, they will see a Slideshow button at the top left of their list of judging assignments, like this: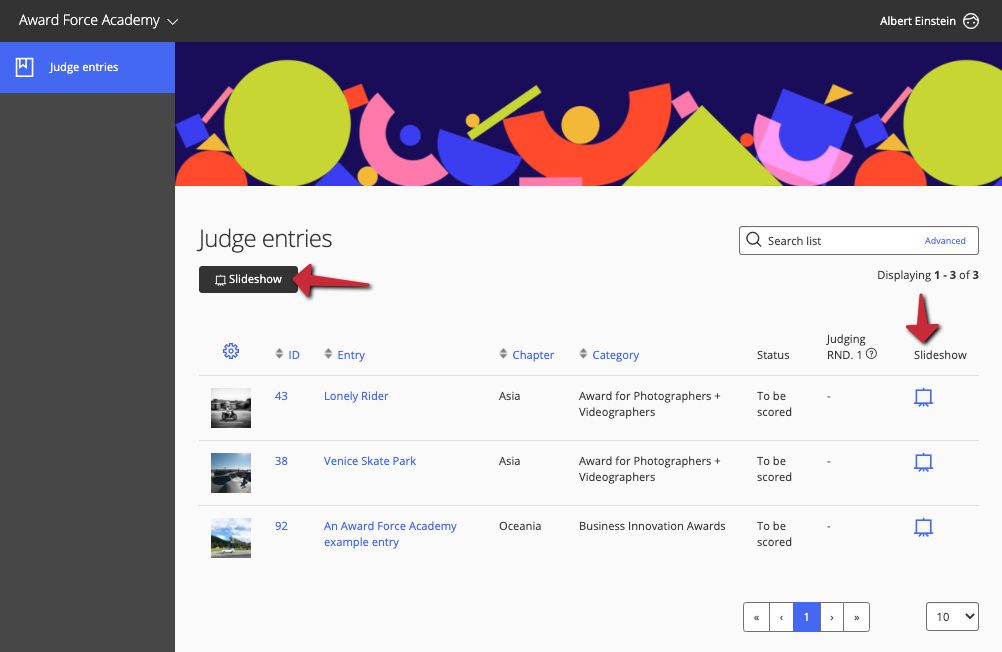 The slideshow launches in a new tab, with slideshow content at its maximum size
The slideshow will progress through every image and video from an entry, concluding with a summary contact sheet view of all visual content of the entry, before moving on to the next entry
The slideshow can be maximised on the screen with the full-screen control at top right
Filter a slideshow
From the judging list view, if you have any searches or filters applied (e.g. filter by category), the slideshow will only show entries that match that filter.
Note, judges can also access the slideshow of a specific entry by clicking on the entry slideshow icon as seen their list of entries: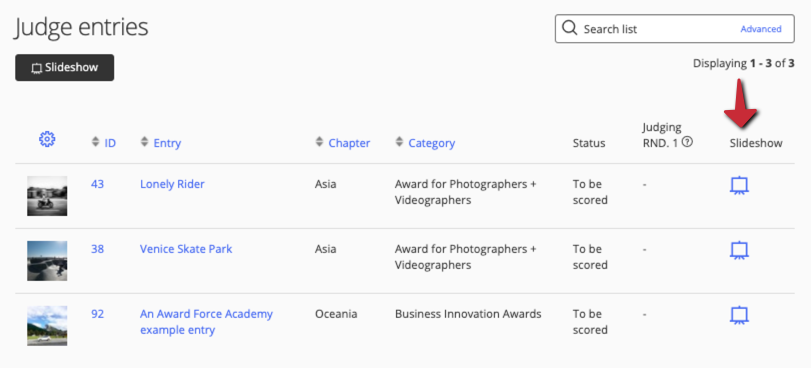 Need more help? Get in touch!
We're here to help if you need it. Simply get in touch with our Client Success team through one of the methods available at the base of the page.