Important: Microsoft has ended support of the Internet Explorer browser. As such, this browser is no longer directly supported by Award Force.
Microsoft Internet Explorer 11 has an option called compatibility mode that allows it to emulate older web browsers. Compatibility mode was introduced as a feature to make the browser backward compatible with older websites. However, these days it's unnecessary and indeed can cause problems when trying to access modern websites that might mistake Internet Explorer 11 for an older, unsupported version.
If you're using Internet Explorer 11 to access Award Force and can see a message that says you're using an unsupported browser then it may be due to compatibility mode. Please follow these steps to turn it off:
In your browser menu go to Tools > Compatibility View settings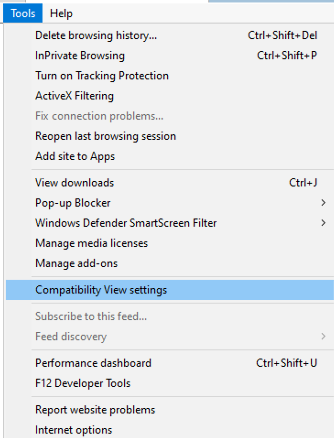 In the Compatibility View Settings, make sure awardforce.com is not in the list of websites. Click to remove it if you see it there. Also deselect the two options at the bottom, Display intranet sites in Compatibility View and Use Microsoft compatibility lists.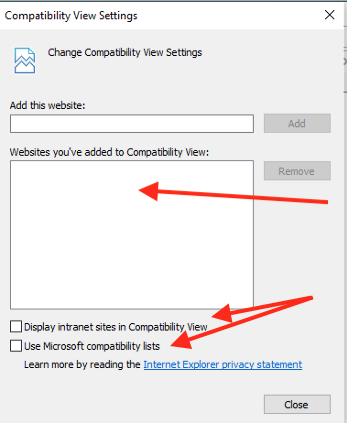 Close the window to save the changes and then try refreshing the page.
If issues persist with Internet Explorer 11 after taking the above steps, we suggest trying an alternate browser. Microsoft Edge is the latest version and can be downloaded here: https://www.microsoft.com/en-us/edge
Need more help? Get in touch!
Simply send us a message via this form and we will get back to you quickly!
Our globally distributed client success team are here to help 24 hours a day, Monday to Friday (business hours).