There are three ways in which users can be added to a program within Award Force. You can:
Allow self-registration: this is a good option if you don't have a predetermined list of users who will be participating. It also removes any risk of incorrect email ids being added to the system due to human error. Note: email verification is required to complete registration

Add users individually: users can be added one at a time through Users > New user. No verification is required in this case

Import users in bulk: this is best suited when you have a large number of participants, whether they be entrants, judges or any other role
User self-registration
Self-registration for users is enabled by default on the homepage. To toggle this option off and on:
Go to Settings > Users > Registration

Under the Registration heading, check or uncheck the Home page registration is open option
Save
Note:
please verify in S
ettings > Roles
that Entrant has been set as your
Default
role if you would like all self-registering users to be able to create submissions.
Add users individually
Go to

Users > New user

Add the person's name, email address and an 8+ character password (they can change this later)

Under Account roles, select Entrant or other desired role(s)
Save
Once you have added the user(s) you can send an email with the password you chose [Broadcast option is not available on Starter plan]. When they log in to Award Force they can change their password by clicking on their name in the top right corner of the screen and selecting Profile.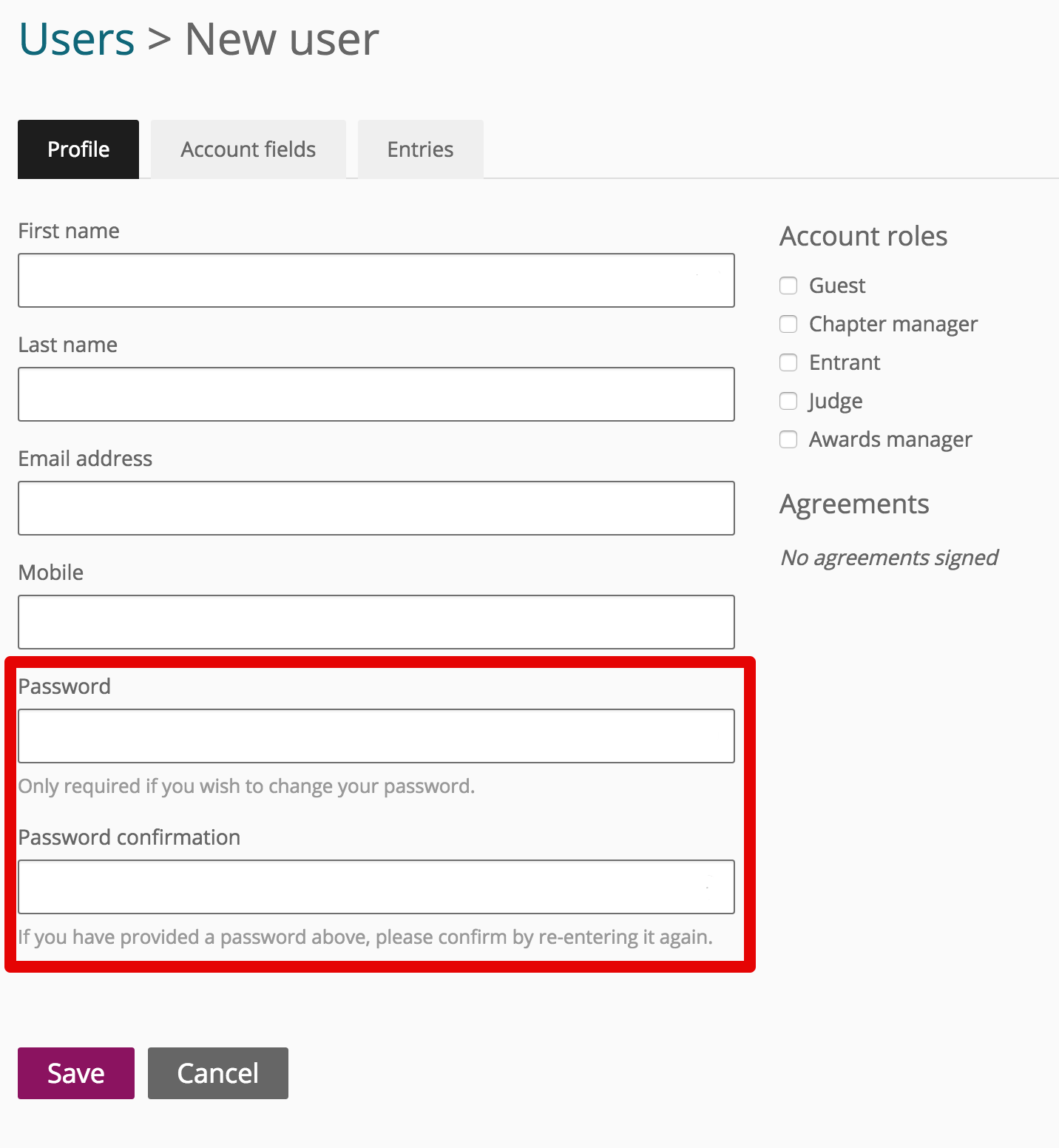 Import users in bulk
Go to

Users

Click

Import users

button (bottom of the page)

Download the import template spreadsheet (linked in the description text)
Enter your user data following the spreadsheet template format. Do not leave any cell blank else the import will fail.

Please note, when adding a phone number, you need to use the international format (Read more about it:

List of country dialing codes

)

Eg.

+44 785 111 111.

Upload the import file (must be .xls or .xlsx)

Select the role to apply to imported users

Choose a default password or leave blank to force users to generate a password reset to log in.
An assigned default password will be used by all imported users. This password will not be applied to any email id which already existed in the database before, i.e. users already registered within an Award Force account.
Alternatively, if you leave the Default password blank, your users will need to click on Reset password

from your login page to be emailed a password reset link.

Click

Process

The import happens in the background. You'll receive an email when the process is complete (usually within a minute or two), with a link confirming that the import was successful. Please note imported users will not receive any email notification. You will need to contact them directly.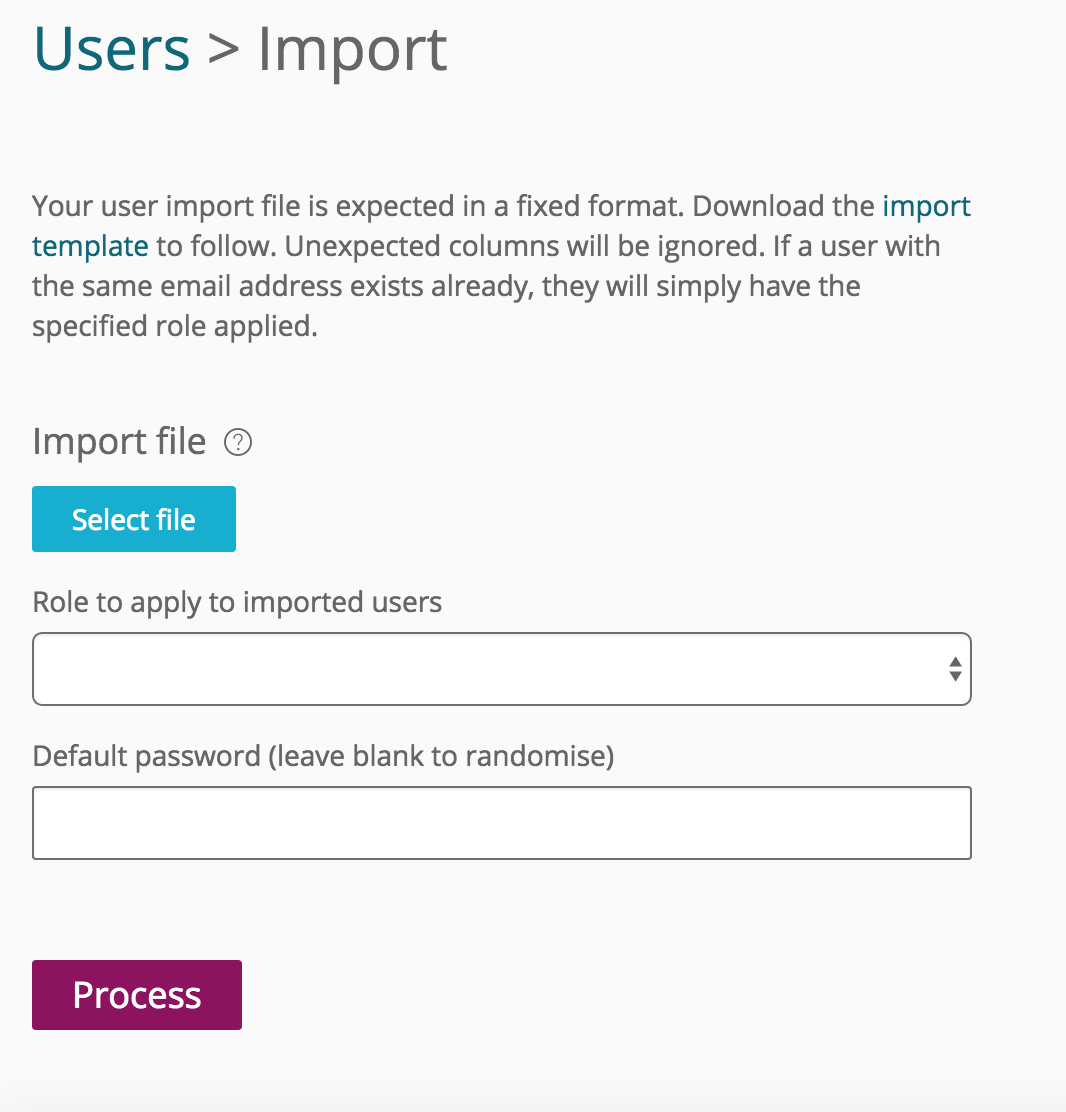 Note: when importing users, the user email address must be unique — if a user already exists in the system, the import process will simply add the specified role to the user. The user's name, password and other roles will remain unchanged.
Need more help? Get in touch!
We're here to help if you need it. Simply get in touch with our Client Success team through one of the methods available at the base of the page.