The Select attachments button, shown below, is built into an attachments-type tab.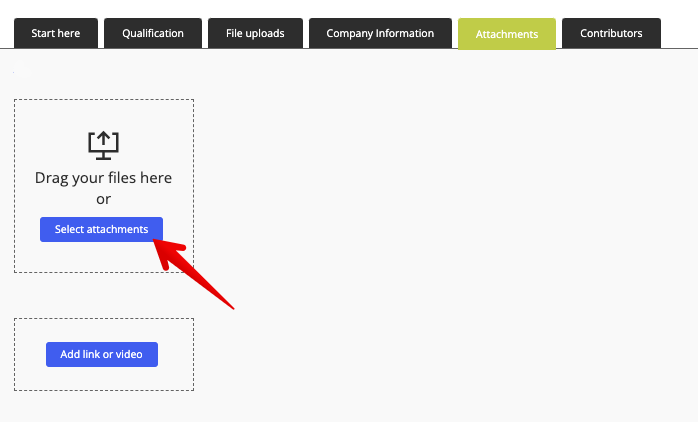 If you would like to remove the Select attachments button you will need to delete the tab. To do so, follow these steps:
Open the Manage workspace and go to

Settings > Entries > Tabs

Select the checkbox next to the tab

Click

Delete
Note:
if you have fields currently configured on this tab you'll need to move them to a different tab via the
form editor
.
Restore the attachments tab
The tab can always be undeleted later if needed. To do this:
In the Manage workspace, go to Settings > Entries > Tabs
Open the All but deleted toggle and select Deleted





Select the checkbox next to the tab

Click

Undelete
Switch the view back to All but deleted when finished