The form editor is a powerful time-saving feature that simplifies the set up and editing of your program's entry form. The form editor allows you to create and edit chapters, categories, tabs, and fields from the entry form itself without having to navigate to other areas of the platform. You can also move fields and tabs around using drag and drop.
To access the form editor, navigate to Settings > Entries > Form editor.
Configure chapters
For clients on the Pro plan and above who have purchased chapters, you can create new chapters directly from the form editor. Simply hover your cursor over the Chapter selection drop-down and click the + icon.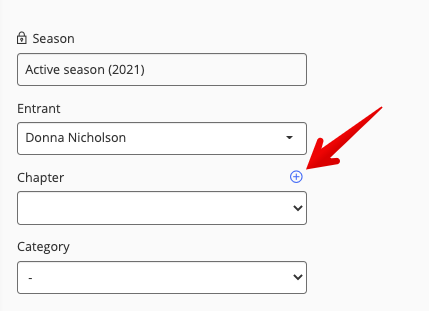 Take a look at our video guide below: Adding chapters
Categories
Categories can quickly be added to your program using configuration mode. Within the form editor, hover your mouse over the Category selection drop-down and click the + icon.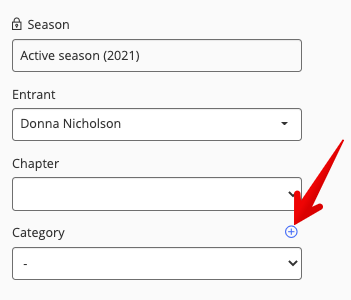 Take a look at our video guide below: Adding categories
Tabs
When configuration mode is enabled within the form editor, you can create new tabs by clicking the + icon to the right of your existing tabs.

You can change the order of your existing tabs by clicking and dragging them into the desired position.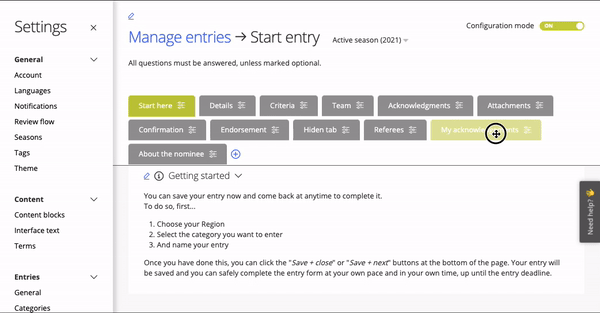 You can edit each tab's settings by hovering your mouse over a tab and clicking the settings icon.

Take a look at our video guide below: Adding tabs
Fields
To add a new field to your form, hover your mouse in the position you want the new field to appear and click the + icon. A configuration tray will appear on the right side of the screen.

To reorder your fields within the same tab, click and drag them into the desired order. To move a field from one tab to another, click and drag the field up to the tab you want to move it to then drag it into position on the new tab.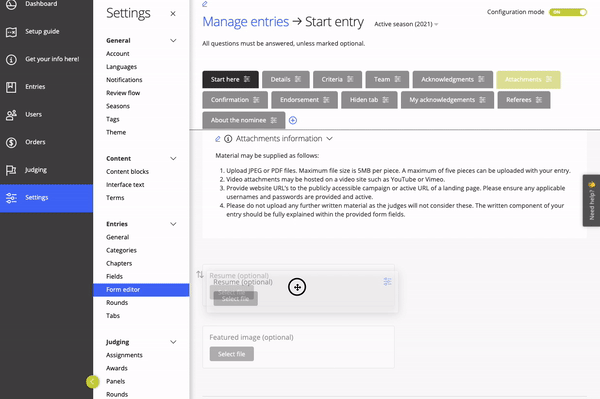 Note:
fields appearing greyed out are applicable only to certain categories of your program or are
conditional fields
. You can update the categories to which these fields belong by clicking on the settings symbol.

Take a look at our video guide below: Adding fields
Deleting fields and tabs
To delete a field or tab click the settings icon (see a screenshot of this icon below) and then click the Delete button at the top left of the setting page for tabs or at the bottom of the configuration tray for fields.
Fields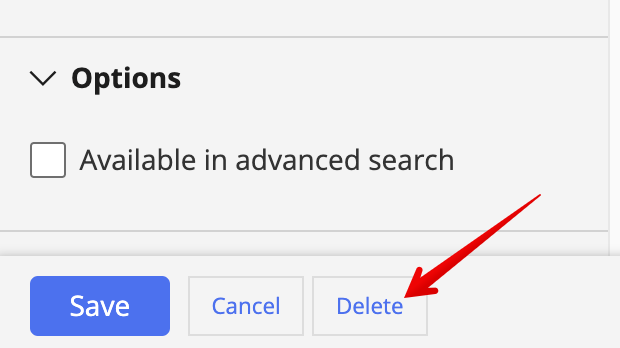 Tabs


From the entrant's perspective, the entry form will look almost exactly the same aside from one new feature. The entry form tabs are now sticky which means even if the entrant scrolls down the page they'll still be able to see which tab they're working on.
Need more help? Get in touch!
We're here to help if you need it. Simply get in touch with our Client Success team through one of the methods available at the base of the page.