Award Force will send an SMS to your mobile number to verify the number when one is added to your user profile. You will also receive notifications and broadcasts by SMS if no email address has been added to your profile.
If you'd like to see a list of Award Force accounts you've registered with, visit My Award Force.
Should you wish to unsubscribe, simply tap the link that appears in the SMS message.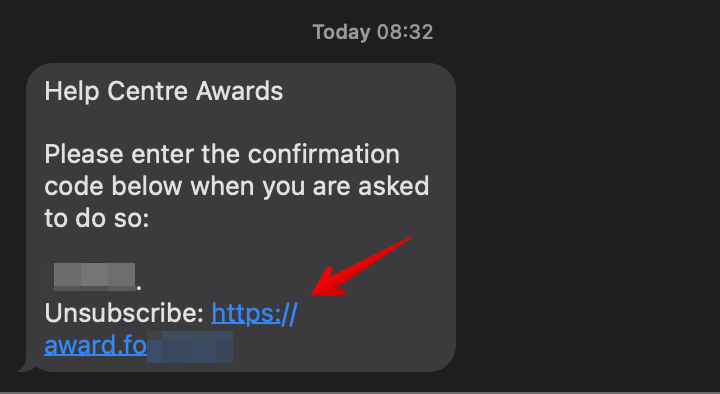 Need more help? Get in touch!
Simply send us a message via this form and we will get back to you quickly!
Our globally distributed client success team are here to help 24 hours a day, Monday to Friday (business hours).