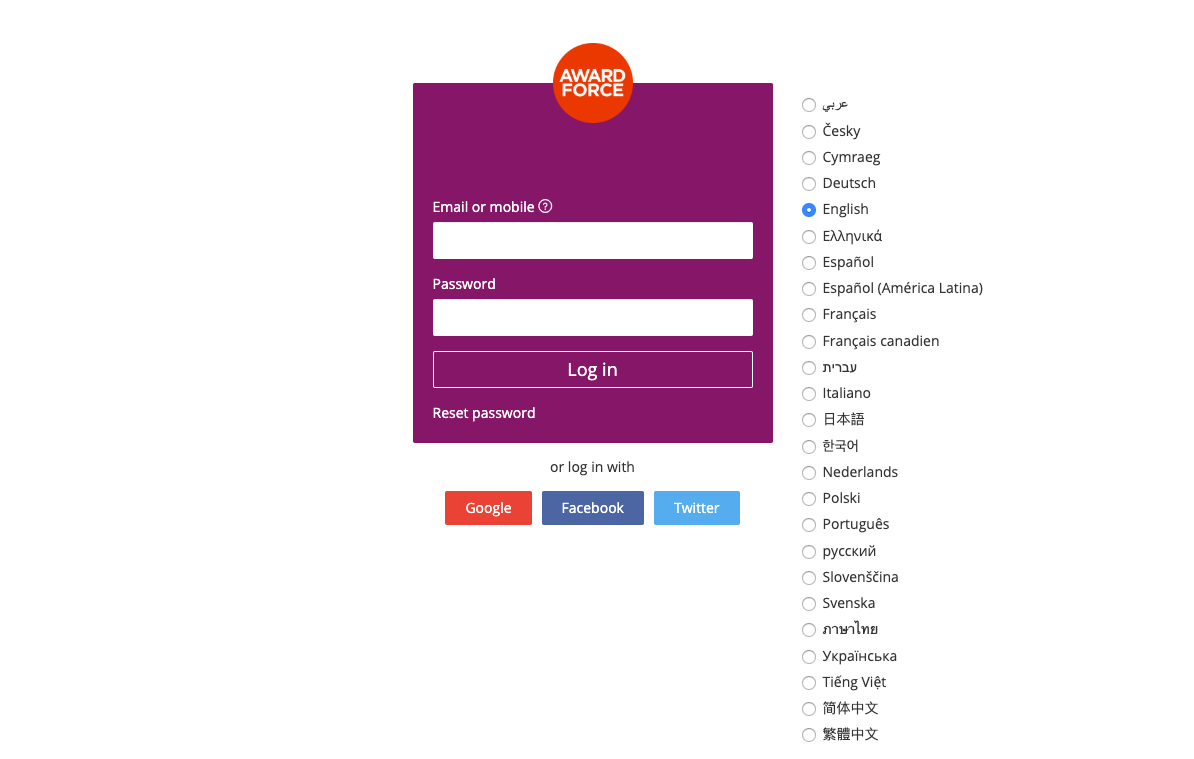 My Award Force is handy tool available to any user with membership to more than one account within Award Force. This includes entrants and judges in addition to program managers.
The experience within My Award Force is directly related to the assigned roles the user has within each program. Entrants and judges can only visit the other accounts shown to them, whereas program managers can utilise the tool to copy entries between seasons (i.e. an archived season to the active season) and accounts. For more information, see: Copying entries between seasons and programs.
My Award Force can be accessed either by navigating directly to my.awardforce.com or via the My Award Force link in the app (when you click on your name).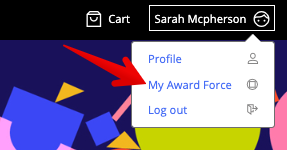 Note: the in-app option only shows when the user is associated with 2 or more accounts.