For all purposes relating to GDPR, Award Force clients (i.e. program owners or managers) are the data controller. The data controller decides how personal data is to be processed. Award Force, as the data processor, then processes the data for the controller, our client.
As Award Force clients are the controllers of this personal data, it is their privacy policy which applies to the processing of the data.
We provide a privacy policy because many of our clients don't have one themselves. For those who do, they are welcome to use their own.
The privacy policy can be edited in Settings > General to update the consent box that appears in registration.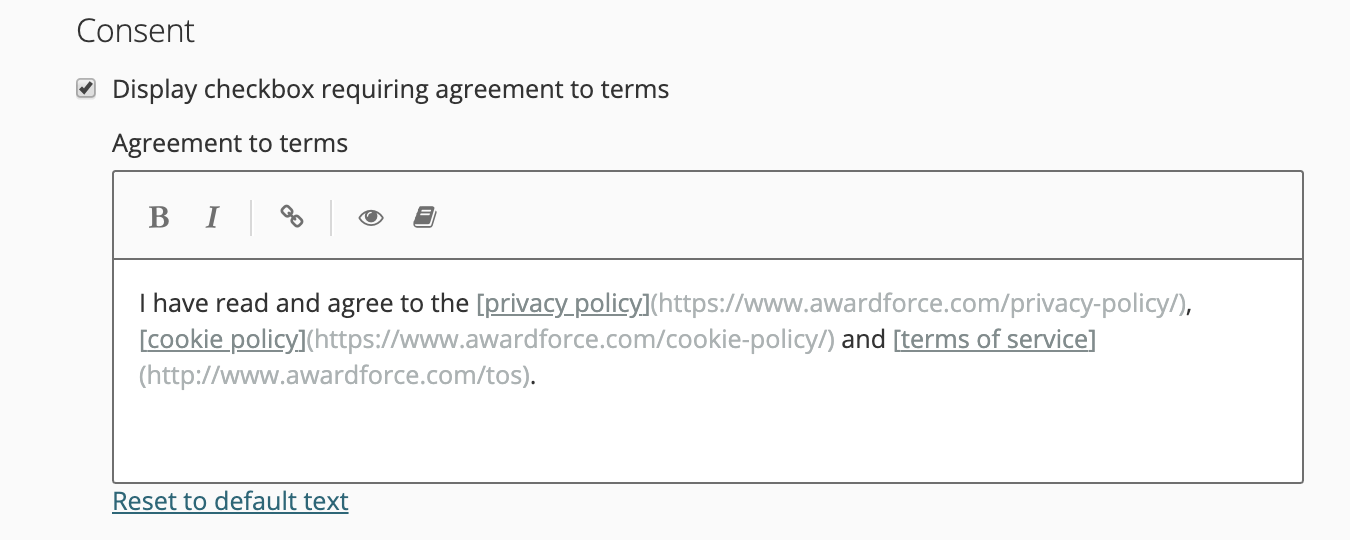 Read more about Data Protection preparation and the configuration options.
Need more help? Get in touch!
We're here to help if you need it. Simply get in touch with our Client Success team through one of the methods available at the base of the page.