The short answer to this question is no.
To explain, Award Force is a cloud based system which needs to be connected to the internet to save scores. However, there will be times when judges will want to make their assessments offline. They may not have a reliable internet connection or may want to score using pen and paper. In these cases we recommend you can add scoring boxes to the Judge PDF so they can print the entry and write scores with a pen.
Important: Your judges will still need to manually input their scores into Award Force later.
Here's an example of the Judging PDF with scoring boxes: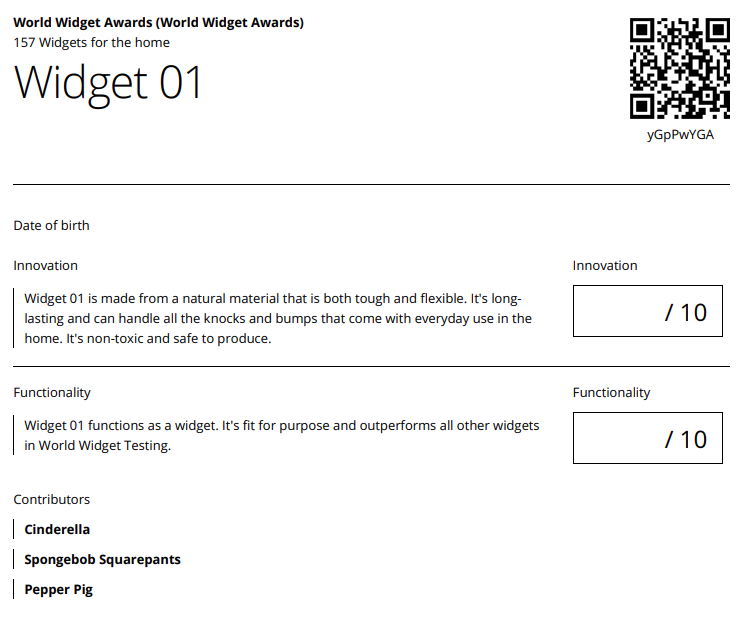 Tip:
To add scoring boxes to the judge PDF please see the
Add scoring boxes
guide in our help centre.
Need more help? Get in touch!
We're here to help if you need it. Simply get in touch with our Client Success team through one of the methods available at the base of the page.