The short answer to this question is no.
To explain, Award Force is a cloud-based system that runs in your browser and, therefore, needs to be connected to the internet for judges to have access to their assigned entries and score. However, there will be times when judges will want to make their assessments offline due to circumstances like not having a reliable internet connection or maybe they like using pen and paper. In these cases, you can configure the score set so scoring boxes are added to the downloadable Judge's PDF. This allows judges to download a PDF copy of their assigned entries where they can print the PDF's, score offline and then come back to the program to enter their scores. 
Important: judges will still need to manually input their scores into Award Force later.
Here's an example of an entry downloaded as a PDF, a judges version with scoring boxes: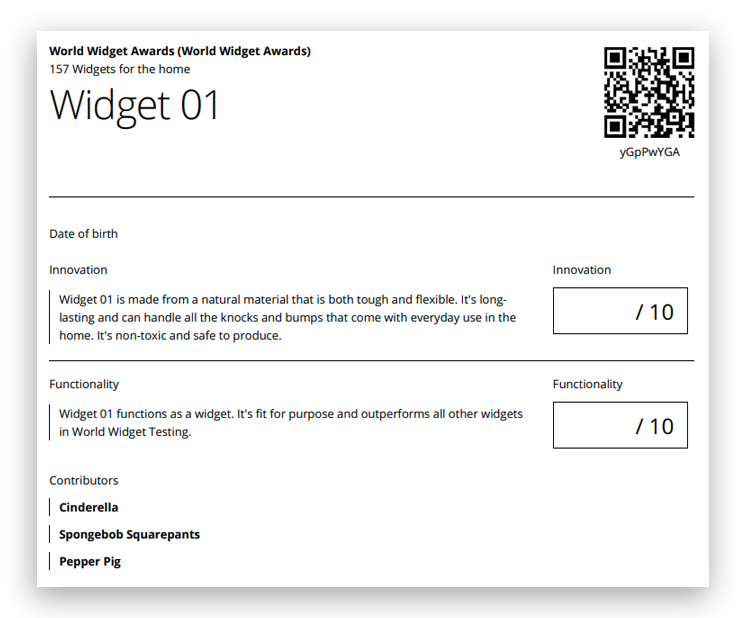 Note:
judging PDFs are a feature of the
Pro plan
and above.