To change a user's role go to Users, search for the user, and then click on their name to edit their details. In the Profile tab you'll see Account roles. You can add and remove roles here using the check boxes on the right.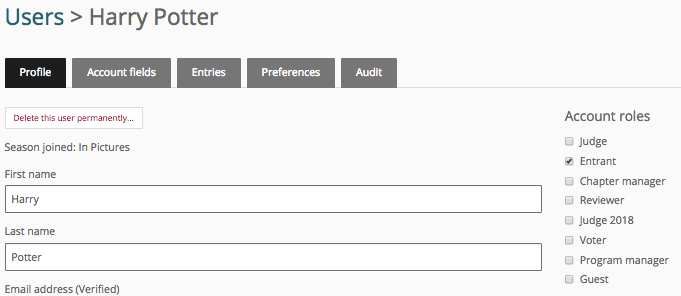 Tip: Users can have multiple roles.
If you want to edit permissions for a specific role go to Settings > Roles. Please refer to Roles and permissions for more information. 
Need more help? Get in touch!
We're here to help if you need it. Simply get in touch with our Client Success team through one of the methods available at the base of the page.