By default, entrants can update a submitted entry right uptil the deadline.
You can prevent this by selecting the Entries locked after submission option from Settings > General > Entries. With this setting, entrants will be able to view but not edit.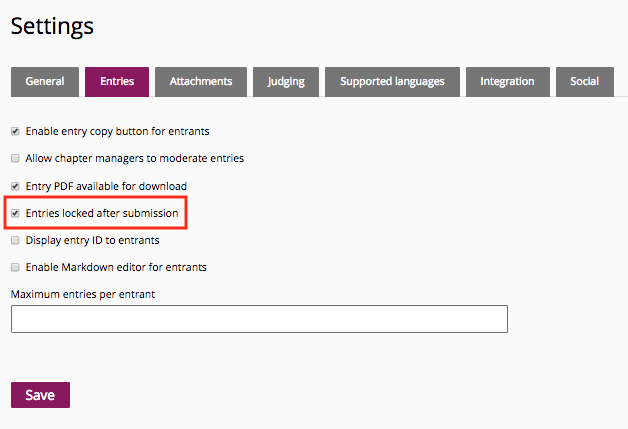 Note: If the round is closed you can extend it by changing the date at Settings > Rounds. But please note this will open the round for all entrants.
Can a submitted entry be changed to In progress?
Yes! Should the entrant need to update information within their entry for whatever reason, a Program manager can return the entry to In progress by following the steps outlined in our guide here: Revert an entry to in progress.
Need more help? Get in touch!
We're here to help if you need it. Simply get in touch with our Client Success team through one of the methods available at the base of the page.