When configuring your entry form it may be necessary for an entrant to download a document or file in order to successfully apply. To make a document available for download there are several services you can use and link from your program. These services include Google documents, Dropbox, Scribd, or even your own website among others.
Important: make sure the hosted document is publicly accessible otherwise your users will not be able to see it. You can easily check if a document is publicly accessible by attempting to open the link in an incognito or private browser window.
You can quickly link an externally-hosted document in any content block by using the create link button shown below.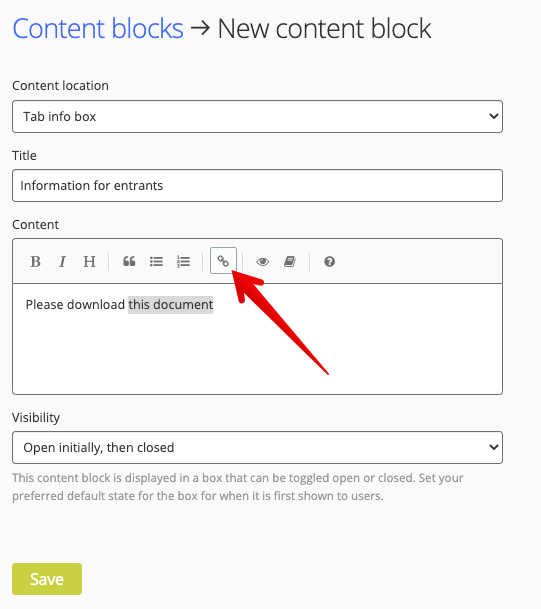 For additional linking and formatting options check out our guide on markdown formatting here.
Need more help? Get in touch!
We're here to help if you need it. Simply get in touch with our Client Success team through one of the methods available at the base of the page.