The 'Entry name' is a system requirement and must be filled in to create an entry. You can, however, be rename it so it is relevant to your program.

To rename 'Entry name', go to Content > Interface text > New override
Select the option entries.form.title.label and insert your preferred wording into the Value field.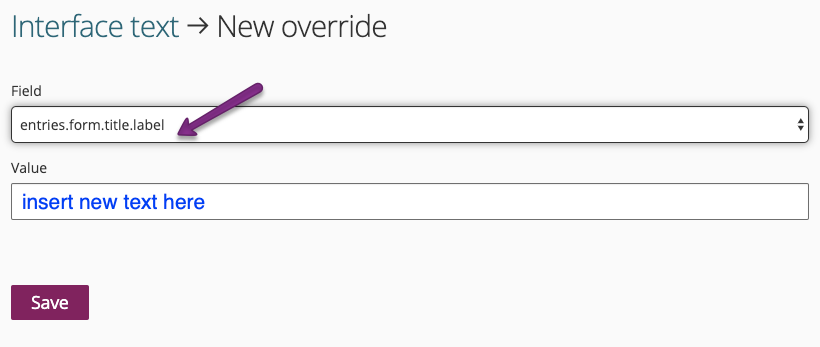 You can also add help text with more information by selecting entries.form.title.help . The help text will appear as a circle with a question mark in it which the user must click to open.