You can create parent-child category relationships, allowing you to set up a list of categories as subcategories.
The first thing we need to do, to create a parent category, is to create the parent category as a standard category. Once done, it will then become selectable as a parent category when creating the child categories.
Here is an example of what a Parent/Child category looks like from the Entry form: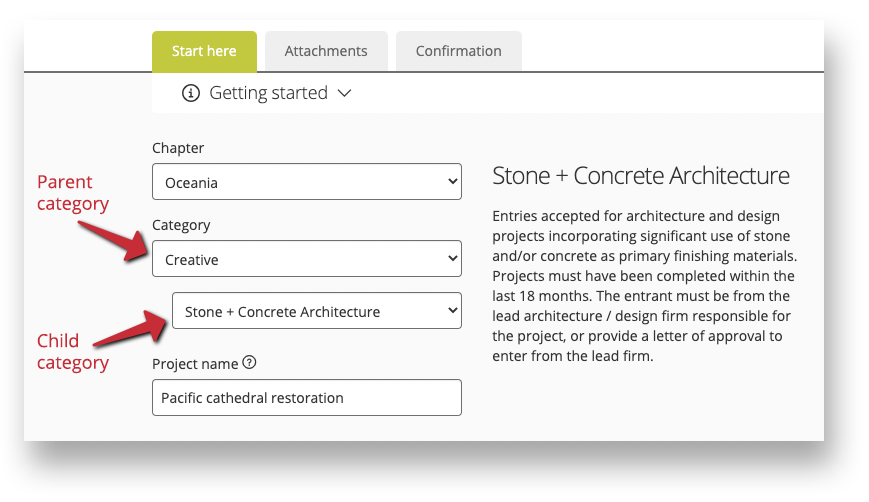 Step 1: Create the parent category
Go to

Settings > Entries > Categories

Click

New category

Create the parent category like you would with any other category, giving it a name in the

Category name

field

Tip: There is no need for a description or sponsor images as they're not used/displayed with parent categories
If you have chapters, make sure all relevant chapters are selected

Click

Save
Step 2: Assign category to parent category
From the category list view, click on the name of the category you want to assign to the parent category

Select parent category in the

Parent category

field

Click

Save

and repeat for the other categories
Example: A parent and child category from the Category configuration screen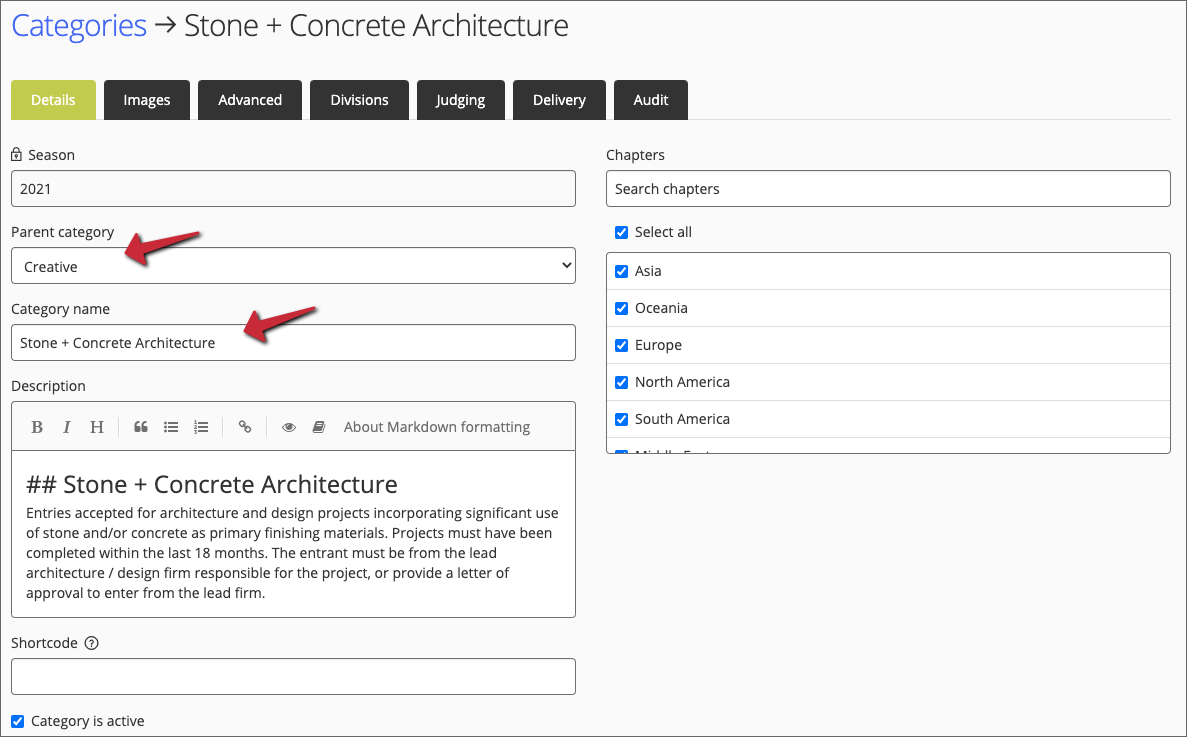 Video overview
Need more help? Get in touch!
We're here to help if you need it. Simply get in touch with our Client Success team through one of the methods available at the base of the page.